Prog Finder
Prog Finder - Ex. Prog Satellite Finder. Simple and completely free the utility capable considerably to help with adjustment of the Satellite dish or Terristeral antenna.
Features:
1. Calculation of azimuth and elevation angle.
2. Indication of level of a signal, including the sound.
3. Chart of signal level.
4. Scanner and power satellite detection.
5. Control of Diseq positioner(include usals), switch,...
6. Support Terrisateral and Satellite signal.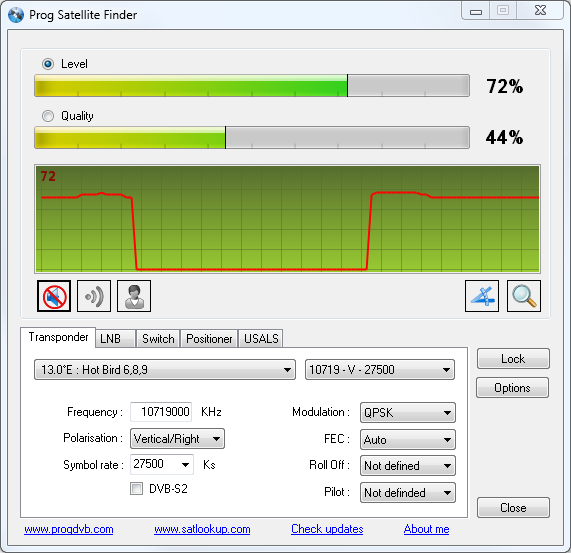 Download Prog Finder
It requires .NET Framework Version 2.0 or highter.