Skin Editor
For creation the OSD or interface skin in the program there is a SkinEditor. In the top right corner of the SkinEditor displays the skin structure, in lower – changeable characteristics of its components. The skin consists of layers-panels. Everyone has the own size and location concerning other layers and coordinates concerning the general skins size. The size can be changed as by introduction of numerical value, and simply pulling for small squares on edge of the selected panel.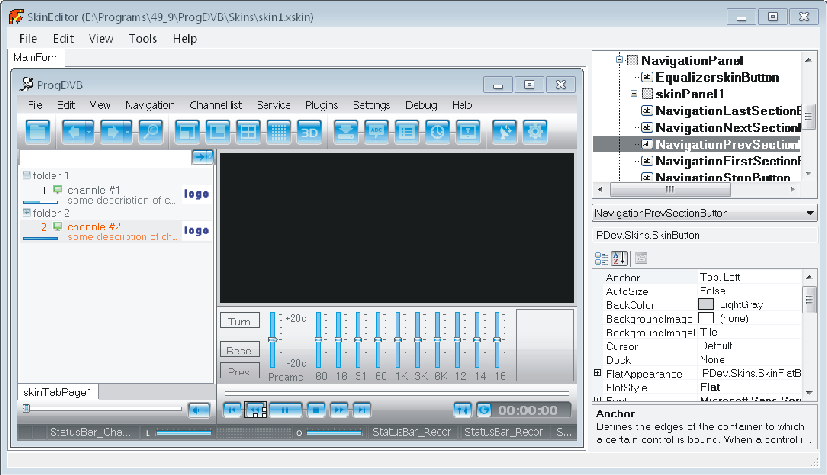 For acquaintance with a SkinEditor it is recommended to begin with OSD skin.
You can download the not included in the distribution kit skins from the site of the program.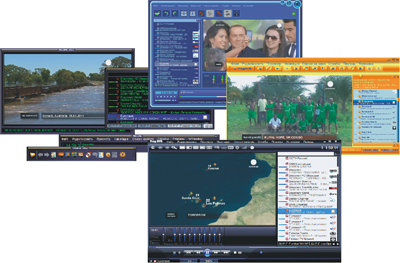 One more convenient possibility of influence on the interface is introduction of channels logos into the OSD and interface (EPG in the list). For this purpose it is enough to you to place the logo bitmap image (*.bmp, *.jpeg, *.tiff, *.png, etc., the size about 100?100 points) in a ChLogos folder. And the picture title should correspond to a channel title completely.